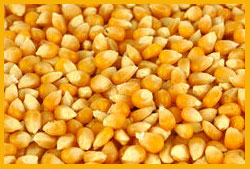 Reaping What You Sow
The law of gravity is invisible. You can't see, hear, feel, taste or smell the law of gravity -- but it exists. If you break it, it will break you. In the same way, there is a law that says you reap what you sow. It is invisible. You can't see hear, feel, taste or smell it -- but it exists. If you break it, it will break you. Most of the world has discovered this law the hard way -- by the "School of Hard Knocks" -- an independent confirmation of the law's existence. They say, "What goes around, comes around" or "karma". It is often quoted as part of a rehabilitation program for alcoholics or drug addicts. But it is not stated the biblical way.
THREE COROLLARIES To the Law of Reaping What You Sow
1. You reap LATER than you sow. From planting to harvest is about FOUR MONTHS. Therefore, wicked deeds are often not associated with the delayed punishment they receive in the minds of men. "Because sentence against an evil work is NOT EXECUTED SPEEDILY, therefore the heart of the sons of men is fully set in them to do evil" (Eccl. 8:11). You don't say to a stove, "Give me some heat and then I will give you some wood.""Cast thy bread upon the waters, for thou shalt find it AFTER MANY DAYS " (Eccl.1:11).
2. You reap MORE than you sow. ONE corn kernel produces MANY corn kernels. "As for what was sown on good soil, this is the one who hears the word and understands it. He indeed bears fruit and yields, in one case a HUNDREDFOLD, in another SIXTY, and in another THIRTY " (Matt. 13:23).
3. And you reap the SAME TYPE of thing that you sow. CORN seed produces more CORN seed. "Fruit AFTER ITS KIND" (Gen. 1:11).
An Important THEME of the Bible
Throughout the Bible, this same law is stated and restated many different ways.

Just as Jacob drove a hard bargain with Esau -- his birthright for a bowl of soup, so also Laban drove a hard bargain with Jacob -- changing his wages many times. Just as Jacob deceived Isaac (pretending to be Esau) to obtain Esau's double-portion firstborn blessing, so also Laban deceived Jacob (Leah pretending to be Rachel) to obtain twice as much work from Jacob. Joseph was given undeserved suffering and humiliation for 13 years, but was then compensated for it by being made second to Pharaoh for the remainder of his life. His persecuting brothers had to live with this public humiliation the rest of their lives, but didn't starve for lack of food. Simeon in particular was detained rather than any of the rest since it was probably he that first proposed the murder of Joseph (Gen. 37:18) as he was the principal person concerned in the murder of the Shechemites (Gen. 34:25).
1. "Keep therefore the words of this covenant and do them, that ye may PROSPER in all that ye do" (Deut. 29:9). "This book of the law shall not depart out of thy mouth; but thou shalt meditate therein day and night, that thou mayest observe to do according to all that is written therein: for then thou shalt make thy way PROSPEROUS, and then thou shalt have good SUCCESS " (Josh 1:5-9) "Blessed is the man that feareth the Lord, that delighteth greatly in his commandments. His seed shall be MIGHTY upon earth: the generation of the upright shall be blessed. WEALTH and RICHES shall be in his house: and his righteousness endureth for ever." (Ps. 112:1-3) The righteous will be "PLENTIOUS in goods" (Deut. 28:11-12). "If ye be willing and obedient, ye shall eat the GOOD of the land" (Isa. 1:19). "Those who honor me I will HONOR, but those who despise me will be disdained" (1 Sam. 2:30; NIV)
2. "Honor the Eternal with your wealth, with the first fruits of all your produce, So will your barns be FILLED with grain, And your vats will be BURSTING with wine" (NAB; AAT; Pr. 3:9-10). "Bring ye all the tithes into the storehouse, that there may be meat in mine house, and prove me now herewith, saith the Lord of hosts, if I will not open you the windows of heaven, and pour you out a BLESSING, that there shall not be room enough to receive it" (Mal. 3:8-10). James 1:17 says, "Every GOOD GIFTand perfect gift is from above, coming down from the Father of the heavenly lights, who does not change like shifting shadows.""There is nothing but goodness in him" (Psalm 92:15 Living Bible). "You are good, and what you do is good" (Psalm 119:68).
3. "The diligent hand maketh RICH, but the slack hand tendeth to poverty" (Pr. 10:4). "Whatsoever thy hand findeth to do, do it with thy might; for there is no work, nor device, nor knowledge, nor wisdom, in the grave, whither thou goest" (Eccl. 9:10).
4. "Whoever digs a pit [for an innocent man] shall fall into it [himself], and he who rolls a stone [to do mischief to the innocent], it will return upon him" (Pr.26:27). Don't do evil that good may abound (Rom. 3:8). "Often do they who plot the destruction of others become the victims of their own machinations." -- Latin proverb
5. "The generous man will be enriched; And he who waters will himself be watered" (Pr. 11:25; AAT). But don't "strengthen the hands of evil doers" (Jer. 23:14). "Shouldest thou help the ungodly, and love them that hate the LORD? Therefore is wrath upon thee from the Lord" (2 Chr. 19:2). "If there come any unto you, and bring not this doctrine, receive him not into your house, neither bid him God speed: For he that biddeth him God speed is partaker of his evil deeds" (2 John 10-11).

6. "Judge not, and ye shall not be judged: condemn not, and ye shall not be condemned: forgive, and ye shall be forgiven" (Luke 6:37).
7. "Give, and it shall be given unto you; good measure, pressed down, and shaken together, and running over, shall men give into your bosom. For with the same measure that ye mete withal it shall be measured to you again" (Luke 6:38). "He that winneth souls is wise" (Pr. 11:30).
8. "Blessed are the merciful; for they shall obtain mercy" (Matt. 5:7). "He that hath pity upon the (righteous) poor lendeth unto the Lord; and that which he hath given will he pay him again" (Pr. 19:17).
9. "But seek ye first the kingdom of God, and his righteousness; and all these things (food and clothing) shall be added unto you" (Matt. 6:30-33).
10. "Therefore all things whatsoever ye would that men should do to you, do ye even so to them: for this is the law and the prophets" (Matt. 7:12). Why? Because you reap what you sow is implied. "Cast thy bread upon the waters: for thou shalt find it after many days" (Eccl. 11:1).
11. "Whatsoever a man soweth, that shall he also reap" (Gal. 6:7-8) for every seed yields "fruit after its kind" (Gen. 1:11). "But this I say, He which soweth sparingly shall reap also sparingly; and he which soweth bountifully shall reap also bountifully" (2 Cor. 9:6). "Knowing that whatsoever good thing any man doeth, the same shall he receive of the Lord, whether he be bond or free" (Eph. 6:8)

12. "Therefore it is come to pass, that as he (God through his prophets and Scriptures) cried, and they (Israel) would not hear; so they (Israel) cried (for help), and I would not hear, saith the LORD of hosts" (Zechariah 7:13). "These have chosen their own ways, and their soul delights in their abominations; I also will choose harsh treatment for them and bring their fears upon them, because when I called, no one answered, when I spoke, they did not listen; but they did what was evil in my eyes and chose that in which I did not delight." (Isa. 66:3-4)
13. "And be ye kind one to another, tenderhearted, forgiving one another, even as God, for Christ's sake, hath forgiven you" (Eph. 4:32).
14. "The way of transgressors is hard" (Pr. 13:15) and "Many shall be the sorrows of the wicked" (Ps. 32:10). "Thou shalt betroth a wife, and another man shall lie with her: thou shalt build an house, and thou shalt not dwell therein: thou shalt plant a vineyard, and shalt not gather the grapes thereof" (Deut. 28:30). Why not? Because "thou wilt not hearken unto the voice of the LORD thy God, to observe to do all his commandments and his statutes which I command thee this day" (28:15). You are His wife; you are his house; you are his vineyard, that has been spoiled by disobedience. So He spoils yours.
15. "There is no one who has given up and left house or brothers or sisters or mother or father or children or lands (or "wife" -- Luke 18:29) for My sake and for the Gospel's, Who will not receive a HUNDRED TIMES as much now in this time—houses and brothers and sisters and mothers and children and lands, with persecutions—and in the age to come, eternal life" (Mark 10:29-30). "For whosoever will save his life shall lose it: and whosoever will lose his life for my sake shall find it. For what is a man profited, if he shall gain the whole world, and lose his own soul? or what shall a man give in exchange for his soul?" (Matt. 16:25-26) Luke 6:21-26 says, "Blessed are ye that hunger now (for Christ's sake): for ye shall be filled. Blessed are ye that weep now (for Christ's sake): for ye shall laugh. Blessed are ye, when men shall hate you, and when they shall separate you from their company, and shall reproach you, and cast out your name as evil, for the Son of man's sake. Rejoice ye in that day, and leap for joy: for, behold, your reward is great in heaven: for in the like manner did their fathers unto the prophets. But woe unto you that are rich (by forsaking Christ?)! for ye have received your consolation. Woe unto you that are full (by forsaking Christ?)! for ye shall hunger. Woe unto you that laugh now (by forsaking Christ?)! for ye shall mourn and weep. Woe unto you, when all men shall speak well of you! for so did their fathers to the false prophets." "He that loveth his life shall lose it; and he that hateth his life in this world (for Christ's sake) shall keep it unto life eternal" (John 12:25). "Fear not, little flock; for it is your Father's good pleasure to give you the kingdom. Sell that ye have, and give alms; provide yourselves bags which wax not old, a treasure in the heavens that faileth not, where no thief approacheth, neither moth corrupteth. For where your treasure is, there will your heart be also" (Luke 12:32-34)
The Story of Jacob
Just as Jacob deceived his nearly-blind father Isaac to obtain the blessing intended for FIRSTBORN Esau by putting on Esau's coat and hairy goatskins on his forearms (Gen. 27), so also Laban deceived half-drunk Jacob to obtain twice the dowry by dressing Leah in Rachel's wedding gown (Gen. 29:23). "It must not be done so in our country, to give the younger before the FIRSTBORN" (29:25). When Jacob returned to Canaan, his mother Rebekkah had died, who had said, "Let your curse be on me, my son" (27:11-12). She never saw him again as a curse. Jacob wasn't present at her funeral (Gen. 49:31). She thought it would only be one year (Gen. 27:42-44). Thus was she "pierced through with many sorrows." Furthermore, Jacob's sons took away his favorite son Joseph -- and then deceived him using a slain goat and a special coat (37:32) just as he was taken from Rebekkah after he had deceived Isaac many years ago with these same items -- a slain goat and a special coat. Just as he had charged Esau a high price for a bowl of soup (25:30-34), so also Laban charged him a high price for his flocks and daughters (31:6-7). God gives "to everyone according to the fruit of his doings" (Jer. 17:10; 32:19). "Be not deceived; God is not mocked: for whatsoever a man soweth, that shall he also reap" (Gal. 6:7). "For whatever things were written before were written for our learning" (Rom. 15:4). "Now all these things happened unto them for examples: and they are written for our admonition, upon whom the ends of the world are come" (1 Cor. 10:11).
The Story of David
David committed adultery with the wife of Uriah the Hittite (2 Sam. 10-11) and then contrived to have Uriah killed by enemy soldiers in battle. This plan was carried out by Joab, leaving King David free to marry Bathsheba. She then bore him a son (2 Sam. 11:6-27). Nathan then related a tale of a rich man with flocks and herds (David with wives and concubines) who oppressed a poor man with a pet ewe lamb (Uriah and his wife Bathsheba) by sacrificing his lamb. David angrily sentenced the rich man to FOURFOLD restitution according to Exodus 22:1. Then Nathan the prophet replied, "Thou art the man!" Because David had murdered Uriah, the sword would never depart from David's own house. Because he had committed adultery, his own wives would be publicly dishonored by his neighbor -- his own son Absalom (2 Sam. 16-17). A FOURFOLD punishment of the murder of Uriah was exacted in that FOUR of David's sons died. The child of Bathsheba (2 Sam. 12:1-14), Amnon (2 Sam. 13:22-29), Absalom (19:1-8) and Adonijah (1 Ki. 2:13-46). The transgression of one idle and unguarded moment pierced him through with many sorrows for the remainder of his life, even though he repented (Psalm 51). His remaining days were as disastrous as his beginning had been prosperous. Rape, incest, murder, and rebellion raged among his children. He was deserted by his friends, reviled by his enemies, banished from his capital and plunged into the deepest affliction by the ingratitude and death of his favorite and rebellious son Absalom.
The Story of Herod, Pontius Pilate, Nero and Julian the Apostate
Herod the Great -- the cruel slayer of the innocents, and first persecutor of Christianity, was overwhelmed with agonizing physical disease; and his numerous family was extinct in a hundred years.

Pontius Pilate, who condemned Christ, was soon after expelled from office, and committed suicide.

The cruel and base tyrant Nero, who had ordered his private servants to set fire to ther city of Rome, in order to enjoy the spectacle, rejoiced in the torture of his subjects. The fire raged for nine dys and nights and thousands perished, Two-thirds of the city was destroyed. When suspicion began to rest upon him, he blamed Christians which resulted in the first persecution when Paul, Peter, James the brother of John, and many others were martyred. Finally Nero was persecuted himself by his enemies, until he was driven to suicide, in order to escape being fastened in a pillory -- a frame through which the head and hands were held for punishment. He would have been whipped to death in this device had he not committed suicide.

Julian the Apostate being disgusted with the conduct of corrupt priests and bishops, reverted back to paganism. He was soon involved in trouble with the Persians and died at last from being pierced with a javelin in 363 AD., having reigned only one year and eight months. It is reported that he tore the weapon from the fatal wound and exclaimed, "O Gallilean, thou hast conquered!" How true are the words of the Bible respecting the foes of the Almighty -- "His enemies shall lick the dust" and "whoso diggeth a pit shall fall therein."
But Why Do the Wicked Prosper?
Of course, life is partially beyond our control. Solomon said that the best runner does not always win the race, but that "time and chance happen to them all" (Eccl. 9:11). "Why doth the way of the wicked prosper? Why are all they happy that deal very treacherously?" (Jer. 12:1).
"They are waxen fat, they shine: yea, they overpass the deeds of the wicked: they judge not the cause, the cause of the fatherless, yet they prosper; and the right of the needy do they not judge. Shall I not visit for these things? saith the Lord: shall not my soul be AVENGED on such a nation as this?" (Jer. 5:28-29).
"Though a sinner do evil an hundred times, and his days be prolonged, yet surely I know that it shall be well with them that fear God, which fear before him: But it shall NOT BE WELL with the wicked, NEITHER SHALL HE PROLONG HIS DAYS, which are as a shadow; because he feareth not before God" (Eccl. 8:12-13). "Rest in the Lord, and wait patiently for him: fret not thyself because of him who prospereth in his way, because of the man who bringeth wicked devices to pass. Cease from anger, and forsake wrath: fret not thyself in any wise to do evil. For evildoers shall be CUT OFF: but those that wait upon the Lord, they shall inherit the earth. For yet a little while, and the wicked shall NOT BE: yea, thou shalt diligently consider his place, and it shall NOT BE" (Ps. 37:7-10).
"For I was envious at the foolish, when I saw the prosperity of the wicked. ... their strength is firm.They are not in trouble as other men; neither are they plagued like other men. Therefore pride compasseth them about as a chain; violence covereth them as a garment. Their eyes stand out with fatness: they have more than heart could wish. They are corrupt, and speak wickedly concerning oppression: they speak loftily. They set their mouth against the heavens, and their tongue walketh through the earth. ... And they say, How doth God know? and is there knowledge in the most High? Behold, these are the ungodly, who prosper in the world; they increase in riches. Verily I have cleansed my heart in vain, and washed my hands in innocency. For all the day long have I been plagued, and chastened every morning. If I say, I will speak thus; behold, I should offend against the generation of thy children. When I thought to know this, it was too painful for me; Until I went into the sanctuary of God; then understood I their end. Surely thou didst set them in SLIPPERY PLACES: thou castedst them DOWN INTO DESTRUCTION. How are they brought into DESOLATION, as in a moment! they are utterly CONSUMED WITH TERRORS. As a dream when one awaketh; so, O Lord, when thou awakest, thou shalt DESPISE their image" (Ps. 73:3-20). "The triumphing of the wicked is short, and the joy of the hypocrite but for a moment" (Job 20:5).
"I have seen the wicked in great power, and spreading himself like a green bay tree.Yet he PASSED AWAY, and, lo, he WAS NOT: yea, I sought him, but he could NOT BE FOUND. Mark the perfect man, and behold the upright: for the end of that man is peace. But the transgressors shall be DESTROYED together: the end of the wicked shall be CUT OFF. But the salvation of the righteous is of the Lord: he is their strength in the time of trouble. And the Lord shall help them, and deliver them: he shall deliver them from the wicked, and save them, because they trust in him" (Ps. 37:35-40).
Why do the wicked oppress the poor whilst God stands back? The poor cry out under their oppression, but God doesn't judge the wicked straight away. Instead he waits (Ps. 10:1). Why? In Psalm 10:4-6 we get the mindset of the wicked man "I will never be caught". This mindset is developed because God doesn't judge the wicked man's evil deeds at the time he does them, therefore he believes he will never be judged (v.11 and 13). It is important for the wicked to keep believing that, because they will eventually be judged for it. If God were to punish right away, then how would he be able to tell who wanted to be righteous FOR ITS OWN MERITS, and who didn't? Voluntary, free moral agency is necessary to develop evil or good character. Everyone would serve Him LIKE A ROBOT out of fear if punishment followed immediately after each crime! Likewise, the righteous are not rewarded immediately. If they were, then everyone would be doing good because of the EXTERNAL REWARD, and then how would God know who was doing it simply to be FAIR, or to be JUST on ITS OWN MERIT, or out of LOVE for Him?
Why Do the Righteous Suffer?
Again, life is partially beyond our control. Solomon said that the best runner does not always win the race, but that "time and chance happen to them all" (Eccl. 9:11).The most important lesson that we take away from a great novel like "The Count of Monte Cristo" is "Don't commit the crime for which you now serve the sentence." Life is full of injustices. Furthermore, God does test Christians. That is his right. "MANY are the AFFLICTIONS of the righteous: but the Lord delivereth him out of them all" (Ps. 34:19). "We must through MUCH TRIBULATION enter into the kingdom of God" (Acts 14:22). "All that will live godly in Christ Jesus shall SUFFER PERSECUTION " (2 Tim. 3:12). "If we SUFFER, we shall also reign with him" (2 Tim. 2:12). "Beloved, think it not strange concerning the FIERY TRIAL which is to try you, as though some strange thing happened unto you" (1 Pet. 4:12). "For a just man FALLETH seven times and riseth up again, but the wicked shall fall into trouble" (Pr. 24:16). The seventh fall of a just man is his death, but he rises in a resurrection. "Naked came I out of my mother's womb, and naked shall I return thither: the LORD gave, and the LORD hath TAKEN AWAY; blessed be the name of the LORD" (Job 1). Will we be righteous FOR ITS OWN SAKE? Will we still love God when PERSECUTED? Will we obey the Bible when He doesn't answer our prayers? Perhaps these are the questions that God wants to know the answers to. Can we say with Job, "Though He SLAY me, yet will I trust in Him" (Job 13:15)? Furthermore, God may use Christians like LITMUS PAPER. Put one in a given society and see how he is treated. Does he turn pink or purple? That determines whether the society is righteous or evil. "If they have persecuted me, they will also persecute you; if they have kept my saying, they will keep yours also" (John 15:20). This process requires that a Christian suffer. But it thereby reveals what standards are followed by the society. And "with what judgment ye judge, ye shall be judged: and with what measure ye mete, it shall be measured to you again" (Matt. 7:2). "Seek ye first the kingdom of God, and his righteousness," admonished Jesus, "and all these things (material prosperity in shelter, food, clothing, etc.) shall be added unto you." That is Jesus' PROMISE. He corrects and chastens every son whom He loves.
Conclusion
THOUGHTS become WORDS. "For out of the abundance of the HEART the mouth SPEAKETH" (Matt. 12:34). THOUGHTS become ACTIONS. "For as he THINKETH in his heart, SO IS HE" (Pr. 23:7). "Your mind will take the shape of what you frequently hold in thought" -- Marcus Aurelius. "By the outward acts we are to judge of the inward secrets." What we think about is a choice. "Two men looked out from behind bars, One saw mud, the other stars." WORDS and ACTIONS are REPEATED and before long they become HABITS. "As the twig is bent, the tree is inclined." -- Pope. After awhile, HABITS become a person's fixed CHARACTER. "One crime must be concealed by another." (Seneca Hippol. 721). Habits begin as threads and end as cables. "No one ever became thoroughly base, vicious, profligate, debased, or lost to all sense of decency, all at once, all on a sudden, -- no one ever reached the climax of vice at one step." -- Juvenal. "We are what we REPEATEDLY DO. Excellence, therefore, is not an ACT, but a HABIT" -- Aristotle. "Success is the sum of small efforts, repeated day in and day out" -- Robert Collier (the man who published Collier's Encyclopedia). "Grains of sand form a mountain, and minutes make a year." "His own morals shape the fortune of every man." "Each person invents himself. You are a figment of your own imagination. Whatever you think about becomes your DESTINY. Therefore, think big and don't hurt anyone along the way. Sow kindness, generosity and wisdom and ride that ever-building wave all your life. Marry the right person. This one decision will determine 90% of your happiness or misery. If the right person isn't available, under no circumstances marry someone else. Work at something you enjoy -- something that is worthy of your time and talent. You will spend over 40 hours per week immersed in it. "The colour of our life is generally such as the first three or four years, in which we are our own masters, make it." -- Cowper. The money will come. Give people more than they expect, and do it cheerfully. And above all, obey God. "Thy word have I hid in my heart that I might not sin against thee" (Psalm 119:11). If we do what He asks through the pages of the Bible, He will do what we ask through prayer (cp. Zech. 7:13). "Do His will as if it were your own, so that He will do your will as if it were His. Nullify your own will before His so that he will nullify the will of others before you" (Pirke Avot 2:4). How do we know this is true? If we do His will, and if we reap what we sow, He will do our will. If a = b and b = c, then a = c. "Blood for blood and blow for blow, Thou shalt reap as thou didst sow." (Aeschylus). "Wretch, though at first the perjured deed you hide, Wrath comes with certain, though with tardy stride." (Tibul 1 eleg. 9). "But grant the wrath of heaven be great, 'tis slow, And days and months, and years, precede the blow. If, then, to punish all, the gods decree, When, in their vengeance, will they come to me? And I, perhaps, their anger may appease -- For they are won't to pardon faults like these." (Juvenal Sat. 13:100). "Seldom the villain, though much haste he make, Lame-footed vengeance fails to overtake."