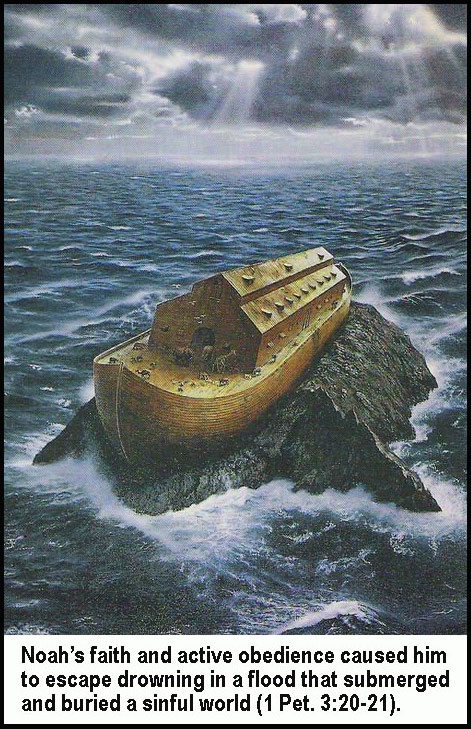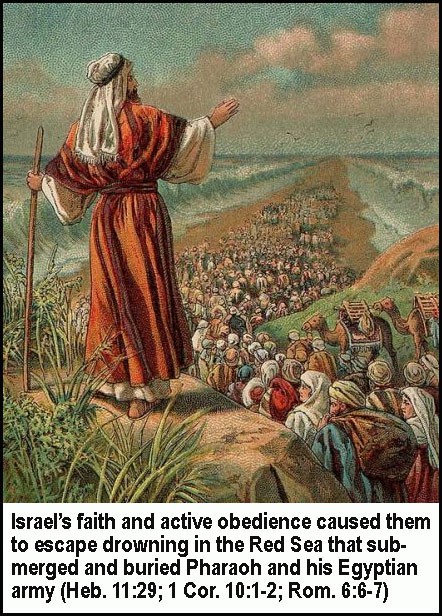 "Repent and Be Baptized"
1. A man or woman (not a child) who has repented of his or her sins (Mark 1:15; Acts 2:38) of breaking God's law, and who believes that Jesus Christ is the Son of God (Acts 8:37; Mark 1:15) and who believes the gospel of the kingdom (Mark 1:15) should be baptized (immersed) completely under water. "Baptizo" is a Greek word, left untranslated. The English definition of this word is "immerse." It means "to plunge into, put into, dip." It does not mean "sprinkle" or "pour." The Greek word for "sprinkle" is rantidzo, and "to pour" is cheo in Greek.

2. This means that a large bath tub of water or a river, lake or ocean must first be found (Matt. 3:13-17; John 3:23; Acts 8:38).

3. The one doing the baptizing doesn't need to be ordained. Neither Christ nor John the Baptist nor the twelve disciples nor Philip were ordained ministers (Acts 8:5-6,12; John 7:39). Christ is actually the one doing the baptizing because the baptizer says, "By Christ's authority" or "In Christ's name" I baptize you (Acts 2:38; John 4:1-2; Acts 10:46-48).

4. The one doing the baptizing baptizes "into the name of the Father and of the Son and of the Holy Spirit" (Matt. 28:19-20). The person is then baptized into Christ's body (the spiritual church organism) by the Holy Spirit and takes on the Father's name. We are baptized into Christ -- not a physical church denomination (Rom. 6:3).

5. The one doing the baptizing should also "teach them to observe all things whatsoever I have commanded you" (Matt. 28:19-20) and the one being baptized should "wash away thy sins calling on the name of the Lord" (Acts 22:16).
6. Then the one who has baptized the convert should pray "for him, that he might receive the Holy Spirit" (Acts 8:15-16; Acts 2:38). He does this by laying his hands on the convert's head which symbolizes the giving of some special spiritual responsibility (Num. 27:18-19; Lev. 3:13; 24:14; Mark 5:23; 16:18; 1 Tim. 4:14; 5:22; Acts 8:18).

7. Baptism pictures the death, burial and resurrection of Christ (Rom. 6:35). Just as Noah's faith and active obedience caused him to escape drowning in a flood that submerged and buried a sinful world (1 Pet. 3:20-21); and just as Israel's faith and active obedience caused her to escape drowning in the Red Sea that submerged and buried Pharaoh and his Egyptian army (Heb. 11:29; 1 Cor. 10:1-2; Rom. 6:6-7), so also baptism pictures the death and burial of our sinful past and resurrection of the new actively-obedient Christian due to his faith in Christ (Col. 2:12).

8. What is "baptism with fire"? In Matthew 3:5-12 we read, "Then went out to him Jerusalem, and all Judaea, and all the region round about Jordan, And were baptized of him in Jordan, confessing their sins. But when he saw many of the Pharisees and Sadducees come to his baptism (out of curiosity?), he said unto them, O generation of vipers, who hath warned you to flee from the wrath to come? Bring forth therefore fruits meet for repentance (he didn't baptize them): And think not to say within yourselves, We have Abraham to our father: for I say unto you, that God is able of these stones to raise up children unto Abraham. And now also the axe is laid unto the root of the trees: therefore every tree which bringeth not forth good fruit is hewn down, and cast into the fire. I indeed baptize you with water unto repentance. but he that cometh after me is mightier than I, whose shoes I am not worthy to bear: he shall baptize you with the Holy Spirit, and with fire: Whose fan is in his hand, and he will throughly purge his floor, and gather his wheat into the garner; but he will burn up the chaff with unquenchable fire."
The wrath to come shall burn them with — baptize them into — a fiery death! This fire is the ultimate fate of the wicked, who shall be cast into the lake of fire — this earth's surface burning up — which is the second and final death (Rev. 21:8). John compared the evil to chaff which will be fanned away or removed and then he will gather his wheat into the garner -- the Kingdom of God. The chaff will be burned in unquenchable FIRE.
In Matthew 13, Jesus gave a Parable of the Sower. In his parable, a grain harvest pictures the "wheat" which is to be gathered into God's Kingdom. "His (God's) floor" in Matthew 3:12 is the same as "His field" of Matthew 13:24 — both are this earth. "The kingdom of heaven is likened unto a man which sowed good seed in his FIELD." But while he slept, the enemy, the devil, came and sowed tares — sinners. Now He lets both the wheat and the tares (the chaff) — saints and sinners — grow together in His field — His floor (this earth) — until the harvest. Then He will send the angels to BAPTIZE THE TARES — the unrepentant chaff — WITH FIRE that burns them up; but the wheat — the saved — are gathered into His garner which represents His Kingdom.

9.What is "Baptism for the DEAD"? A false doctrine being taught today is that of "Baptism for the Dead." Its history, like that of infant baptism, clearly descends from paganism. It is widely practiced and taught by Mormons, who have themselves "baptized" for dead relatives and friends who died unbaptized. This custom is based on their misrepresentation of 1 Corinthians 15:29 which says, "Else what shall they do which are baptized for the dead, if the dead rise not at all? why are they then baptized for the dead?" History shows that the heretic Marcion, about 150 A.D., introduced an idea of his own — the practice of baptizing the living for the dead. Chrysostom describes the procedure as follows:
"When a catechumen (one receiving training in doctrine before church membership) dies, they conceal a living person under the bed of the departed. Then they stand before the dead, and ask the dead person whether or not he is willing to be baptized. Instead of the dead, who is unable to answer, the person under the bed replies in the affirmative. Whereupon they baptize him instead of the deceased, and thus make quite a farce of the whole matter. Such power has Satan over the minds of foolish men. And if you complain of this transaction, they appeal to the words of the Apostle Paul, who speaks of being 'Baptized for the dead'" (Hoary. xl in I Cor. by Chrysostom).

But the rite of baptism obviously is for the LIVING, NOT the DEAD! Only the LIVING can REPENT, and repentance is a PRIOR CONDITION to baptism. The dead are dead — they "know not anything" (Eccl. 9:5,10). First Corinthians 15:29 cannot refer to PROXY baptism. Paul is NOT talking about the religious rite of baptism "in the place of" the dead, or "in behalf of" the dead, or "for" the dead. The inspired Greek word translated "for" is "huper". "Huper" is a vague word having too many meanings to accurately choose from. The Jews, as well as other nations, have used various rites and ceremonies about their dead, and among the rest, the WASHING of dead bodies before interment (Acts 9:37). Dead bodies are IMMERSED before burial. The reasoning is therefore, if there is no resurrection of the dead, why all this care of a dead body? why this WASHING of it? it may as well be put into the earth as it is, since it will rise no more. The correct translation may be: "Else what shall they do which are baptized (immersed) for the dead (state of burial), if the dead rise not at all? why are they then baptized (immersed) for the dead (state of burial)?"
Is More Than One Baptism Required For Salvation?
It was not a new concept that John the Baptist invented. BAPTISM was one of three requirements for the conversion of a proselyte to Judaism. "One is not a convert until he is circumcised and IMMERSES" (Seder Nashim, Tractate Yevamot, Gemara, ch.4, Folio 46b). Then a sacrifice was the third. But where did that idea of IMMERSION of converts come from? Before receiving the law on Mount Sinai, the people were required to WASH their clothes (and by implication themselves also) and stay away from their wives (menstruation & ejaculation make a person unclean again) (Ex. 19:14-15). Was that ancient BAPTISM merely a once-in-a-lifetime event? IMMERSION upon conversion only? Many "Christian" churches seem to think so. But if Israelites -- after being BAPTIZED -- then touched an unclean thing, they must be BAPTIZED AGAIN. They were required to "WASH their clothes and BATHE with water" and were "unclean till evening" (Lev. 15:5). It was a regular way of life. Josephus says the Essenes BATHED DAILY in a mikveh (Wars 2:8:5). This is "the doctrine of BAPTISMS" (Heb. 6:2) plural -- not just one BAPTISM at conversion -- or at Mount Sinai. BAPTISMS are still obligatory. From Lev. 11:32; 13:54-58; 14:8; 15:1-27; 16:24-28; 17:15; Num. 19:19 and Deut. 23:11 we see a way of life. The early church met near a RIVER for this reason (Acts 16:12-13) and Paul said, "Touch not the unclean thing" (2 Cor. 6:17). Why not touch a corpse? Why not touch a menstruant? Because "no unclean person hath any inheritance in the kingdom" (Eph. 5:5). Today sinks have been provided to IMMERSE dirty hands and bathtubs have been provided to IMMERSE dirty bodies. Good sanitation and hygiene require it just as much today as in ancient times. Yes, more than one BAPTISM is required for salvation.