Chapter 7 -- Angles, Saxons, Jutes & Danes Sealed
With Holy Spirit in Britain
"And after these things I saw four angels standing on the four corners of the earth, holding the four winds of the earth, that the wind should not blow on the earth, nor on the sea, nor on any tree" (7:1).
After Emperor Constantine's Christian reign from 324 to 337 A.D., I saw four angels (Taurus, Leo, Scorpio & Aquarius) standing on the four corners of the (Roman) earth, holding the FOUR WINDS of the earth (Goths [west], Vandals [south], Huns [east], & Heruli [north] waiting to come against Rome from four sides just like the FOUR WINDS), that the WIND should not blow (TERRORS -- Job 30:15; FIERCE ARMY -- Jer. 4:11-13; 49:36; 51:1-2; Dan. 7:2-3; people in TURMOIL or ANARCHY -- Isa. 57:20; Dan. 7:2-3) on the earth (sparse population), nor on the sea (multitudes of people, nations -- Rev. 17:15), nor on any tree (human ruler -- Dan. 4:20-22; Ez. 31:3; Judges 9:8-15; Ps. 52:8) (7:1).
Historically, chapter 7 is a continuation of the sixth seal. An interval of PEACE and CALM settled upon the Roman Empire after Constantine's triumph over paganism. Testimonies of contemporary writers bear this out. "Some medals of Constantine are still preserved with the head of this emperor on one side and the inscription: CONSTANTINUS AUG.; and on the reverse: BEATA TRANQUILLITAS, Blessed Tranquility" (Dissertations on the Prophecies by Dr. Thomas Newton, p. 463). Constantine defeated the Goths in 322 A.D. He not only repulsed their invasion of Roman territory, but carried the war into their own country, extracting from them humiliating terms of PEACE, with the result, as Gibbon tells us, that "the threatening tempests of barbarians, which so soon subverted the foundations of Roman greatness, hung SUSPENDED on the frontiers." This tranquility lasted till about 402 A.D.
"And I saw another angel ascending from the east, having the seal of the living God: and he cried with a loud voice to the four angels, to whom it was given to hurt the earth and the sea, Saying, Hurt not the earth, neither the sea, nor the trees, till we have sealed the servants of our God in their foreheads. And I heard the number of them which were sealed: and there were sealed an hundred and forty and four thousand of all the tribes of the children of Israel" (7:2-4).
"And I saw another angel ascending from the east, having the seal of the living God (Perseus on east side of Zodiac stepping up with the head of Medusa. The seal of the Holy Spirit [Eph. 4:30] turns hearts from stone to flesh while Medusa's head turns hearts from flesh to stone.): he cried with a loud voice to the four angels ... (7:2), Saying, Hurt not earth, sea, nor trees, till we have (sun- or moon-) sealed the servants of our God in their foreheads (baptised them in the English Channel and settled them in the British-Scandinavian "promised land" with either a "stone heart" or the Holy Spirit) ("Beata Tranquillitas" or Blessed Tranquility lasted till 402 A.D.) (7:3)....And there were (sun- or moon-) sealed 144,000 (stars) of all the tribes ... of Israel (7:4).
The westward march of Israel from "Pontus, Galatia, Cappadocia, Asia (Minor), and Bithynia" (1 Pet. 1:1-2; 2:9-10) across the Roman "earth" was possible by holding back the four "WINDS" of WAR (Jer.4:11-13; 49:36; 51:1-2; Dan.7:2-3) so Anglo-Saxons, Jutes and Danes could enter the "Isles afar off" (Jer. 31:1,4, 9-11) -- the British Isles. These islands once formed part of the continent. The shallow English Channel is only 20 to 30 fathoms with submerged forests still standing there. Then they were "CUT OUT ... without hands" (Dan. 2:45) during Noah's Flood. The winds started to blow when Alaric the Goth invaded Italy in 402 A.D. and sacked Rome itself on August 24, 410. Meanwhile, in 409 A.D. an imperial missive from Honorius resigned defense of Britain to the natives. In order to protect Italy, the Roman army evacuated the British Isles completely by 410 A.D. Native kings quickly reasserted their independence. Jutes began to arrive in the British Isles in 449 A.D. Saxons in 477 A.D. Angles 507A.D., Scandinavians 802 A.D., Danes 866 A.D. and Normans in 1066 A.D.
"Ye shall go forth as calves (Eglah) of the stall" (Mal. 4:2). Ephraim is an EGLAH (Jer. 31:18; Hos. 4:16; 5:5-6; 10:11) -- a bullock, heifer or calf. The AEGLI (Herod. 3:92) were sometimes known as AGGAI where the first "G" in Greek has the sound of "N," hence ENGLISH. The Angel of the Lord led the way as they travelled toward the "appointed place" (2 Sam. 7:10) in the British Isles (Isa. 41:1; 49:1). "BRIT-ISH" means "Covenant Man" in Hebrew. The Anglo-Saxon Chronicle (891 A.D.) says the British came from Armenia -- where Israel was taken captive (2 Ki. 17:6). There is a pass even today known as the "Israel Pass" through the Caucasus Mountains from whence CAUCASIANS get their name. "They have broken up, and have passed through the gate, and are gone out by it" (Micah 2:13). Herodotus says the SCYTHIANS (Scotch) came from "across the Araxes" into CIMMERIA (Her. 4:11) or the Crimea. Hence the Welsh call themselves CYMRY. "I will sift the house of Israel among all nations, like corn is sifted in a sieve: yet shall not the least grain fall upon the earth" (Amos 9:9). "They shall be wanderers among the nations" (Hos. 9:17). But "they shall remember me in far countries" (Zech. 10:9). "O Israel ... I am with thee to save thee: though I make a full end of all the nations whither I have scattered thee (the Roman Empire in this case) yet will I not make a full end of thee" (Jer. 30:10-11). "They went from one nation to another ... He suffered no man to do them wrong: yea, he reproved kings for their sakes" (Ps. 105:13-14). Second Esdras 13:39-43 describes the ten tribes as escaping to Arsareth. The city of Sereth is in Thrace. Here we find the names BRITO-Lagae, SAXON ("In Isaac shall thy seed be called" -- Gen. 21:12), PICT (Viking), CYMRY, Scythia (SCOT) and Wallachia (WELSH).
The sealing is protection from the punishment directed against the Roman Empire for idolatry. We are "SEALED with the HOLY SPIRIT of promise ... and grieve not the HOLY SPIRIT whereby ye are SEALED unto the day of redemption" (Eph. 1:13; 4:30). God has "SEALED us, and given the earnest (downpayment) of the SPIRIT in our hearts" (2 Cor. 1:21-22)."SEAL the LAW among my disciples" (Isa. 8:16). Just as in ancient times servants were marked on their foreheads with the NAME of their MASTERS to distinguish who owned them, the Roman Catholic Church was beginning to teach that salvation could be obtained through "the sign of the cross" made at infant baptism and that there was no salvation outside of her membership, that she was the "Israel of God" -- the inheritor of all the covenants and promises of God to racial Israel. "Arise ye, and depart, for this is not your rest, because it is polluted; it shall destroy you, even with a sore destruction" (Micah 2:10). This vision was intended to correct that false doctrine and to contrast it with the truth. Revelation 22:4 says, "And they shall see his face; and his NAME shall be in their FOREHEADS." Ezekiel 9:1-6 says, "Set a MARK upon the FOREHEADS of the men that sigh and that cry for all the abominations that be done." Ezekiel 9 refers to Israelites escaping from Jerusalem before its destruction by Nebuchadnezzar and parallels Revelation 7 where Israelites escape from the Roman Empire before its destruction by barbarians. Hence the phrase "came out of the great tribulation." "And these words, which I command thee ... shall be as frontlets between thine eyes" (Deut. 6:4-9). In other words, GOD'S LAW in their MINDS is the SEAL (Gr. "sphragis" -- genuine stamp or signet) in their FOREHEADS. "SEAL the LAW among my disciples" (Isa. 8:16). "He that hath received his testimony hath set his SEAL to this, that God is true" (John 3:33). But only 144,000 Christians out of all Britain were sealed with the Holy Spirit. The rest were sealed with the SUN-worship of Roman Catholicism which turned their hearts to stone.
"Of the tribe of Juda were sealed twelve thousand. Of the tribe of Reuben were sealed twelve thousand. Of the tribe of Gad were sealed twelve thousand. Of the tribe of Aser were sealed twelve thousand. Of the tribe of Nephthalim were sealed twelve thousand. Of the tribe of Manasses were sealed twelve thousand. Of the tribe of Simeon were sealed twelve thousand. Of the tribe of Levi were sealed twelve thousand. Of the tribe of Issachar were sealed twelve thousand. Of the tribe of Zabulon were sealed twelve thousand. Of the tribe of Joseph were sealed twelve thousand. Of the tribe of Benjamin were sealed twelve thousand" (7:5-8).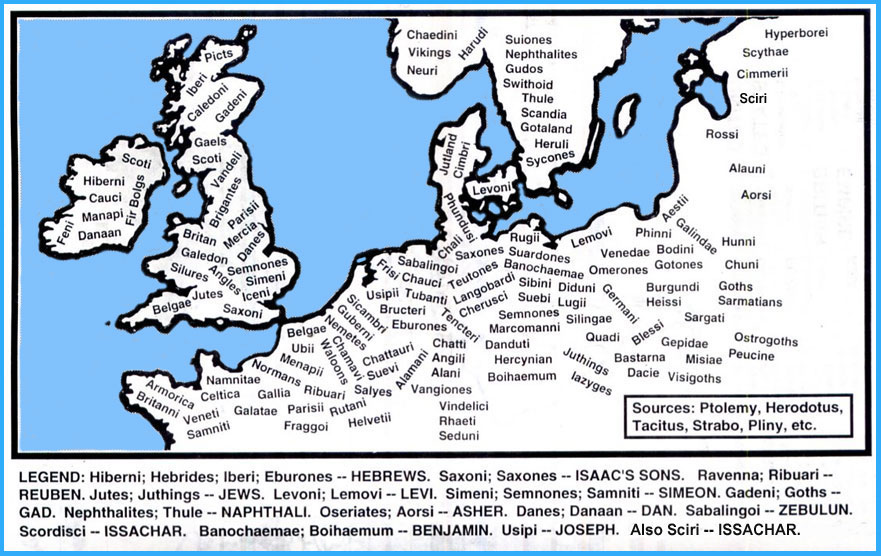 Just as the 12 tribes encamped around the Tabernacle, so also they now surround Britain. Of the tribe of JUDA (Leo -- Gen. 49:9) were sealed 12,000 (the Juthings & Jutes of Jutland began arriving in British Kent & Isle of Wight in 449 A.D. ). Of ... REUBEN (Aquarius -- Gen. 49:4) were sealed 12,000 (during the 4th century Franks who lived near Cologne in Germany along the Rhine were called Ripuarian Franks or Ribuari Franks. "Ben" and "bar" both mean "son" in Hebrew.) Of ... GAD (Sagittarius -- 49:19; Deut. 33:20) were sealed 12,000 (Goths & Gadeni arriving in Sweden & Britain) (7:5). Of ... ASER (Capricorn [Cornucopia] -- Gen. 49:20) were sealed 12,000 (Oseriates in Britain). Of ... NEPHTHALIM (Virgo -- Gen. 49:21) were sealed 12,000 (Nephthalite Huns arrived in Sweden, possibly from China, about 39 A.D.). Of ... MANASSAS (Scorpio [Aquila substituted] -- Gen. 49:23-24) were sealed 12,000 (Usipi [Joseph] in N. France & Angles arrived in British East Anglia, Mercia, Deira, & Bernicia in 507 A.D.) (7:6). Of ... SIMEON (Gemini -- Gen. 49:5) were sealed 12,000 (Semnones & Simeni in Britain). Of ... LEVI (Libra -- Num. 18:26) were sealed 12,000 (Levoni in Jutland). Of ... ISSACHAR (Cancer -- Gen. 49:14) were sealed 12,000 (Scyrri in Finland & Scordisci in Britain) (7:7). Of ... ZABULON (Pisces -- Gen. 49:13; Deut. 33:18) were sealed 12,000 (Sabalingoi arrived in Netherlands). Of ... JOSEPH (Taurus -- Deut. 33:17) were sealed 12,000 (Usipi [Joseph] in N. France & Angles in British East Anglia, Mercia, Deira, & Bernicia in 507 A.D.). Of ... BENJAMIN (Aries -- Philip. 3:5) were sealed 12,000 (Vikings in Norway, Picts in Scotland & Normans in Britain in 1066 A.D.) (7:8). Danites didn't need protection since they lept from the shame ("Bashan") of captivity (Deut. 33:22) by sailing to Greece as "Danai" and then up the Danube, Daneister and Don to Denmark and then to Ireland (Ulster) about 1200 B.C. Even so, a separate branch of Danes arrived in Britain in 866 A.D. The Danes did not accept Christianity until they invaded England, and then they readily adopted it (see Green's "History of the English People"). Thus the prophecy of Jacob concerning Dan seems to have been accomplished: "I have waited for thy salvation, O Lord" (Gen. 49:18).
Joseph represents Ephraim (Gen. 48:15-20). But Joseph had a double portion granted to him (Ez. 47:13), so Manasseh is one of the twelve. Why is Dan not present in this numbering? Deborah asked the question, "Why did Dan remain in ships?" (Judges 5:17). Dan was able to escape to the British Isles centuries before the main body of Israelites arrived (2 Sam. 7:10; Isa. 24:15). "Dan shall leap from shame" (Heb. "Bashan") (Deut. 33:22) of captivity. He was absent in the geneology (1 Chr. 5:17). Danites didn't need protection. The tribe of Dan is certainly not excluded from a portion of land nor from a city gate (Ezek.48:1-32). Homer, Aeschylus, Pindar, Euripides, and Strabo mention the "Danai" of Greece who were originally "slaves in Egypt," "the Divine Seed," who had escaped from their brother Egyptus, and were the children of Bela (Bilhah). First Maccabees 12:5-23 and Josephus' Antiquities 12:4:10 mention that the Lacedemonians were "of the stock of Abraham" just like the Jews. Ancient historians trace the Lacedemonians to the Heraclidae or descendants of Hercules who was Samson of the tribe of Dan (Judges 13:2,24-25). In the Gulf of Corinth in Greece, near the modern Lepanto, was a town called Calydon (Heb. "All of Dan"). In Scotland is Caledonia. The Danube (Dan's Swelling), Daneister (Dan's Hiding Place), Danapris (Dan's Villages) and Don all show his migrations. "The Dannans were a people of great learning, they had overmuch gold and silver ... they left Greece after a battle with the Assyrians, and for fear of falling into the hands of the Assyrians came to Norway and Denmark (Dannemark) and thence passed over to Ireland" (Keating's History of Ireland, p.40). "The colony called Tuatha-de-Dannan conquered the Firbolgs and became Masters of Ireland ... were highly skilled in architecture and other arts from their long residence in Greece and intercourse with the Phoenicians" (Annals of Ireland by the Four Masters, p.121). In the Lough of Belfast we find Donaghadee ("Dan My Witness"). Dannans arrived in Ireland in 1200 B.C. Milesians conquered them in 1000 B.C. Milesians were also called Gadelians from a leader called Gadhol (Heb. "Great") (Keating's History, p.30) (The tribes of Dan and Gad).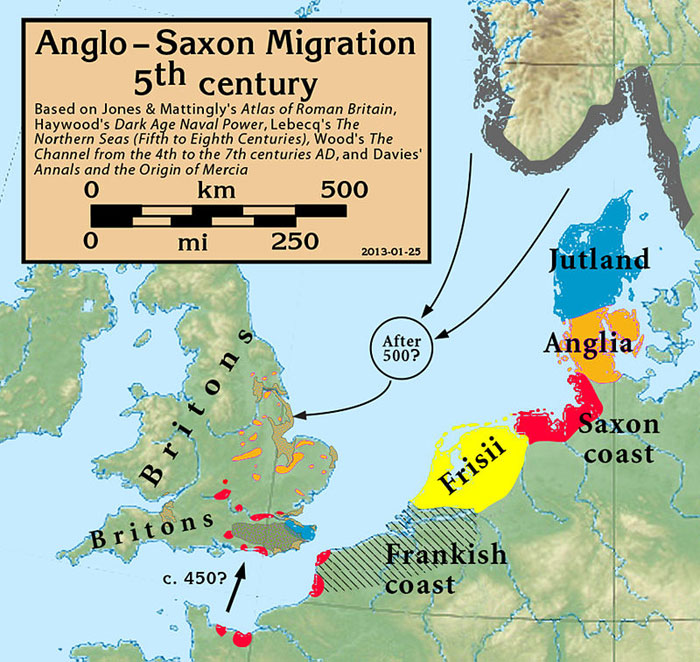 Order and meaning of names of sons: "See a son, hear him, join him, praise him, dwell with him. He will reward, at the judgment, in a company of blessed ones, who have wrestled and been added to the son of my right hand."
"After this I beheld, and, lo, a great multitude, which no man could number, of all nations, and kindreds, and people, and tongues, stood before the throne, and before the Lamb, clothed with white robes, and palms in their hands; And cried with a loud voice, saying, Salvation to our God which sitteth upon the throne, and unto the Lamb" (7:9-10).
After this (Israelite migration westward) I beheld, and, lo, a great, innumerable multitude, of all nations, kindreds, people, and tongues, stood before the throne, and before the Lamb, clothed with white robes (Milky Way; righteousness of saints -- Rev. 19:8; daybreak), and palms in their hands (Cassiopeia & Virgo hold palm branches & Scorpio is alternately a palm tree) (7:9); And cried with a loud voice, saying, (Our -- Wms) salvation (fruit harvest -- Lev. 23:39) (is due -- Wms) to our God which sits on the throne (Cepheus), and to the Lamb (Aries) (7:10). Astronomically, the Milky Way is the innumerable multitude while the Zodiac is the 144,000 "little flock."
Historically, Matthew 24 runs parallel to the first six seals in Revelation 6:1-17. Both accounts answer the question, "What shall be the sign of thy coming, and of the end of the world?" (Matt. 24:3). Both have four applications. First to the Roman-Jewish War 67-70 A.D. Next to the era from 96 - 395 A.D. ending in the coming of Constantine to rule and his era of "tolerance." Third to the era from 1781 to 2021 AD and the coming of our Lord. Fourth to the last seven years before His return. Now Revelation 7:14 mentions the "Great Tribulation" which occurred just prior to Constantine -- under Diocletian -- from 303 to 313 A.D. It is the fifth seal. This "Great Tribulation" will occur again in end-time America also. Pagans blamed Christianity for the evils that had befallen the Roman Empire (because they refused to worship the emperor) and may blame Christians for the evils that will befall the United States. The "great sound of a trumpet" (Matt. 24:31) is the seventh trumpet of Revelation (under the seventh seal). They "gather together his elect" (24:31) first in the British Isles in 460 A.D. and second perhaps in British Columbia (or Yukon) in anti-type in the end-time. Isaiah 49:6 says Israel would be "a light to the gentiles, that thou mayest be my salvation unto the end of the earth." "In thee and in thy seed shall all the families of the earth be blessed" (Gen. 22:18). God wanted complacent Israel to flee west because this "Great Tribulation" lasted TEN years in the East but lasted only EIGHT years further West, and only TWO years in the extreme West of Europe (France & Britain) because these latter provinces were ruled over by Constantius, who hated the decree. Many persecuted Gentiles, such as Huguenots, fled to the British Isles in obedience to the command "Come out of her (papal Europe), my people" (Rev. 18:4). In the case of BRITAIN, the Roman legions left in 410 A.D.
John 12:13 says Jesus rode into Jerusalem and they took palms and waved them saying "Hosanna" meaning "Save now." Israel's deliverance from Egypt was celebrated with palms in hand during the Feast of Boothes. This fruit harvest festival typified the spiritual harvest of the whole human race here portrayed. These are non-Israelites by birth who accept Christ as their savior and obey the Bible. Strangers could become Israelites by obeying Bible law (Eph. 2:12; Rom. 11:17). But true Christianity spread first to the BRITISH Isles in order to be a light to the gentiles. As Jesus said to his disciples, "Go not in the way of the Gentiles, and into any city of the Samaritans enter ye not: but go rather to the lost sheep of the house of ISRAEL" (Matt. 10:5-6).
Tertullian (155-222 A.D.) wrote: "The extremities of Spain, the various parts of Gaul, the regions of BRITAIN which have never been penetrated by Roman arms have received the religion of Christ." (Tertullian Def. Fidei, p.179). Eusebius (260-340 A.D.) wrote: "The Apostles passed beyond the ocean to the Isles called the BRITANNIC Isles." (De Demonstratione Evangelii). Dorotheus Bishop of Tyre wrote in 303 A.D.: "Aristobulus whom Paul saluted, writing to the Romans (Rom. 10:16) was Bishop of BRITAIN." and "Simon Zelotes preached Christ through all Mauretania, and Africa the Less. At length he was crucified at BRITANNIA, slain and buried." (Synopsis De Apostal) Chrysostom (Patriarch of Constantinople) (347-407 A.D.) wrote: "Though thou shouldest go to the ocean to the BRITISH Isles, there thou shouldest hear all men everywhere discoursing matters out of the Scriptures with another voice but not another faith." (Chrysostom Orat O Theos Xristos). Gildas (425-512 A.D.) wrote: "Christ the True Sun, afforded His light, the knowledge of His precepts to our island in the last year as we know of Tiberias Caesar." (37 A.D.) (De Excidio Britanniae, Sect. 8, page 25). William of Malmesbury (1080-1143 A.D.) wrote in his De Antiquitate Glastonie, that Joseph of Arimathea brought the pure Apostolic Gospel to Glastonbury not long after the resurrection of our Lord. Polydore Virgil (1470-1555 A.D.) wrote: "BRITAIN partly through Joseph of Arimathea ... was of all kingdoms the first that received the Gospel." Archbishop Ussher (1581-1656 A.D.) wrote: "the mother church of the BRITISH Isles is the Church in Insula Avalonia called by the Saxons Glaston." Even the Roman Church Councils of Pisa 1409 A.D., Constance 1417 A.D., Sienna 1424 A.D., and Basle 1434 A.D. all admitted that: "The churches of France and Spain must yield in points of antiquity and precedence to that of BRITAIN, as the latter Church was founded by Joseph of Arimathea immediately after the passion of Christ."
"And all the angels stood round about the throne, and about the elders and the four beasts, and fell before the throne on their faces, and worshipped God, Saying, Amen: Blessing, and glory, and wisdom, and thanksgiving, and honour, and power, and might, be unto our God for ever and ever. Amen" (7:11-12).
And all the angels (seals with red wings) stood round the throne, and about the (24) elders (24 stars in Ursa Minor or Lesser Sheepfold or "little flock" known as the Hesperides or "three little maids") and the four beasts (Taurus, Leo, Scorpio & Aquarius), and fell before the throne on their faces (as they rotated down to the horizon), and worshipped God (7:11), Saying, Amen: Blessing, glory, wisdom, thanksgiving, honour, power and might, be to our God for ever and ever. Amen (7:12).
"And one of the elders answered, saying unto me, What are these which are arrayed in white robes? and whence came they? And I said unto him, Sir, thou knowest. And he said to me, These are they which came out of great tribulation, and have washed their robes, and made them white in the blood of the Lamb. Therefore are they before the throne of God, and serve him day and night in his temple: and he that sitteth on the throne shall dwell among them" (7:13-15).
"And one of the elders answered, saying to me, What are these arrayed in white robes (full moons)? and whence came they? (7:13) ... He said to me, These are they which came out of great tribulation, and have washed their robes, and made them (lunar) white in the (red radius lines) blood of the Lamb (Christians martyred by "Christian" Rome) (7:14). Therefore are they before the throne of God, and serve him day and night in his (Celestial) temple: and he that sits on the throne shall dwell among them (7:15).
"They shall hunger no more, neither thirst any more; neither shall the sun light on them, nor any heat. For the Lamb which is in the midst of the throne shall feed them, and shall lead them unto living fountains of waters: and God shall wipe away all tears from their eyes" (7:16-17).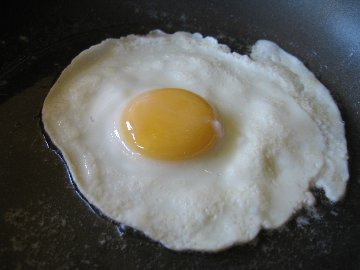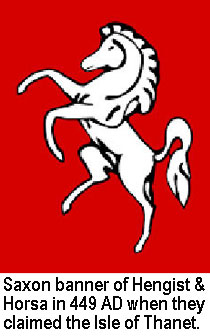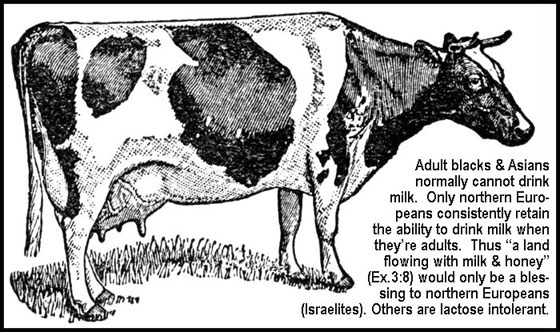 The sun won't light on them, nor any heat (since the moon blocks the sun; since stars only come out at night) (7:16). The Lamb (Aries) shall feed them (planets on a rotisserie; 12 fried eggs), and shall lead them to living fountains of waters (Aquarius & Eridanus): and God shall wipe away all tears from their eyes (glistening stars drop from their eyes as earth rotates) (7:17). Twelve SUNS for twelve SONS occur at 30-degree (year) intervals. Twelve FULL MOONS (white) for twelve APOSTLES occur 15 years after each of their SUNS. Therefore we must count in 15-year intervals from 337 A.D. (SUN in Sagittarius) bringing us to 352 A.D.
In 352 A.D. (FULL MOON in Gemini -- Matt. 18:20) Liberius was elected Papa of ROME in 352.
In 367 A.D. (SUN in Capricorn) Picts, Scots, Saxons, and Franks attacked Roman Britain (Res Gestae 27:8) (four angels in four corners holding four winds of war; four horns of Capricorn). Picts attacked from Scotland (north), Irish (Scots) raided Wales (west), and Saxons and Franks struck southeast Britain from across the channel. These raids destabilized Roman Britain and nearly displaced the Romans. Another Roman army rushed to the island. It took three years before the invasion was beaten off.
In 382 (FULL MOON in Cancer) when Magnus Maximus (Roman Emperor in Britain) and his army defeated the Scots.
In 397 A.D. (SUN in Aquarius) Stilicho repelled a Pictish, Irish (Scot) and Saxon attack on Britain -- another four angels. This Aquarius flood was turned back. In 397, St Ninian established the first Christian mission north of Hadrian's Wall here, while the Roman legions still occupied Britain. He erected a small stone church known as the "Candida Casa", or White House, at WHITEHORN in Galloway Scotland in 397 A.D. which was Scotland's first Christian building. As the invasion of Britain progressed, the Roman and Celtic churches competed to SEAL the new residents of Britain (SUN vs. MOON).
In 412 (moon in Leo): 410 AD: the Romans withdraw from Britain, and Britain disintegrates in clans of Celts (Britons, Angles, Picts, Scots) as well as Germanic people (Angles, Saxons, Jutes, etc) Constantine was captured at Arles in 411 and executed at Ravenna soon afterward -- the last emperor of Britain -- this kingly lion's fate was sealed with a FULL MOON in Leo in 412.
In 427 A.D. (SUN in Pisces) a Roman British leader, Vortigern, invited into Britain Jutes from Denmark, under Hengist, promising Thanet, Kent in return for military aid against northern Picts. This was like inviting a small tail of a big sea monster called Cetus. The Jutes brought Saxons, Angles, some Franks, Frisians and others.
In 442 (moon in Virgo) the first Saxon revolt against native Britons took place in 441 led by Hengist and his brother Horsa. The Gallic Chronicle records that "Britain, abandoned by the Romans, passed into the power of the Saxons." (FULL MOON in Virgo Britannia in 442) 440: Leo the Great consecrated bishop of Rome.
In 457 (sun in Aries) In c.456 Hengest and Æsc fought Vortimer's Britons at Crayford, and after a great slaughter the Britons deserted Kent and fled to London. In c.457 Vortigern died. At Aylesford, Vortimer and Hengist fought again, and Categirn and Horsa fell, c.457 (SUN wound in Aries). When Saxon leader Hengist conquered Kent, he founded their capital at Canterbury. Gildas pictured the Saxon conquest as Divine vengeance (Aries) for earlier sins of the Britons (see Of the Ruin and Conquest of Britain). In his Chronica Maiora, Bede dated the coming of the Anglo-Saxons to the reign of Marcian and Valentinian (450-57).
In 472 (FULL MOON in Libra) Hengist became king of Kent. In 473 A.D., the men of Kent, under Hengist, pushed westward, driving Britons back before them "as one flees fire." In 472 -- Britons "weighed in the balance and found wanting." 476: the Saxon leader Aelle founds the kingdom of Sussex (South Saxons)
In 487 Hengist died (SUN in Taurus) and his son Æsc succeeded to the kingdom and he was king of Kent for 24 years (Anglo-Saxon Chronicle).
In 502 (FULL MOON in Scorpio; sting of death): The Battle of Llongborth (probably Portsmouth) occurred in c.501 where a great British chieftain, Geraint, king of Dumnonia, was killed. In 503 most Scots left Ireland (Ophiuchus walking) and built the Kingdom Dalriada in Argyll on the west coast of Scotland.
In 517 (sun in Gemini): The Annales Cambriae state that the Britons under King Arthur fought at Mount Badon in 516 and were victorious. This SUN burned Gemini -- halting Anglo-Saxon expansion temporarily.
In 532 the Saxon Cerdic founded the Kingdom of Wessex. At the same time, there was a mass migration of Celtic monks to Britanny (FULL MOON in Sagittarius).
In 547 (sun in Cancer) Angles capture the Northumbrian fortress at Bamburgh and found the kingdom of Bernicia. Bede notes that Ida of Bernicia took power in 547 and ruled for 12 years (Historia Ecclesiastica v.24). This is the earliest dated reference to a member of either ROYAL family (Cancer-- a SUN CROWN of ten horns.) He remains the first known Northumbrian KING.
In 562 (moon in Capricorn) In 563 A.D., Irish (Scot) monk, St. Columba, founded a monastery on the island of Iona (off coast of Scotland) and began the conversion of Picts to CELTIC Christianity (MOON-seal in Capricorn of true Bible-believers). Missionaries trained in Iona and its daughter houses converted much of Scotland and England to Christianity. For the next two centuries, Iona was to be the most famous centre of Christian learning in the Celtic world. Columba was made a saint.
In 577 (sun in Leo) The West Saxons under Ceawlin and Cuthwine (his son) fought the Britons in 577 at Dyrham (like Leo pouncing on the SUN) and killed THREE British kings Conmail, Condidan and Farinmail, and captured THREE cities of Gloucester, Cirencester and Bath (There were THREE solar eclipses in 577 A.D.).
In 592 (moon in Aquarius) Gregory succeeded to the papacy at Rome and by 596 Pope Gregory sent Augustine to Britain with 40 monks (FULL MOON in Aquarius flood), to preach to the English people. Once king Ethelbert of Kent was converted, 10,000 Jutes were baptised in one day, X-mas, 597. The Saxon kingdoms soon followed (Aquarius flood). But Oswald of Northumbria turned to CELTIC monks to Christianize his territory. 592 590 Columbanus begins missionary work by exiling himself from Ireland. Columbanus, from Leinster, spent many years in the monastery of Bangor (County Down) before deciding, like other Irish monks at the time, to exile himself from Ireland and embark on missionary work abroad. He went to Gaul (modern France) with 12 companions, and from there founded several influential monasteries in the Frankish and Italian kingdoms. He was made a saint. c.590 The Battle of Catraeth. British warband from Din Eidyn wiped out by the Saxons. 590: England is divided among several kingdoms (Kent, Northumbria, Mercia, Wessex, etc).
In 607 A.D. (SUN in Virgo harlot) Eastern Roman Emperor Phocas conceded to Pope Boniface III headship over all the Churches of Christendom. In 601, when British bishops finally refused to have any more to do with haughty Augustine (the pope's messenger), Augustine instigated Edelfred, King of Northumbria, forthwith to massacre these priests. Twelve hundred British priests of the University of Bangor stood clothed in their white vestments totally unarmed. All were killed (SUN in Virgo). 604 Æthelfrith unites Bernicia and Deira to form the kingdom of Northumbria.
In 622 (moon in Pisces) c.623, King Edwin of Northumbria was baptized into Romanism (like FULL MOON of Pisces TIED to a Roman Cetus) according to Historia Brittonum. He converted to Romanism following his MARRIAGE to Ethelberga, a Roman Catholic princess from Kent. He died in 633.
In 637 (sun in Libra): In 635 A.D. Oswald became king of Northumbria and brought the Irish (Scot) missionary Aidan to Northumbria from Saint Columba's Iona monastery with a view to converting the people of Northumbria. Aidan established the first CELTIC Christian monastery in Northumbria on Lindisfarne Island where many of the missionaries who converted the rest of England were trained. Aidan was made a saint. During the following two centuries, Lindisfarne gained a reputation as one of Europe's major centres of art, learning and worship (e.g. Lindisfarne Gospels). In 638, King Oswald and his army of Angles besieged and conquered Edinburgh from Gododdin. His half-brother, Prince Oswiu of Bernicia, married Princess Rhiainfelt, heiress of North Rheged. Northumbria probably embraced North Rheged in a peaceful takeover (SUN in Libra). Oswiu may have been sub-King there for a time. 635: Cynegils, king of Wessex, converts to Christianity
In 652 (moon in Aries): On the night that St. Aidan died at Bamburgh in 651 (FULL MOON wounding Aries), Cuthbert in vision was called to take his place.
In 667 (sun in Scorpio): In 664, Oswiu, king of Northumbria, called a meeting or Synod at Whitby to settle which church practices should have precedence in his kingdom - those of the CELTIC church (of Wales, Scotland and the north of England - as preached by Irish (Scot) missionaries who sealed converts with the FULL-MOON Holy Spirit) or the Roman church (of the south of England who sealed converts into pagan SUN-worship). The matters discussed included how to calculate the date of Easter (using only SUN; or MOON also) and whether the Sabbath was Saturday or SUNday. The CELTIC Church with monasteries on Iona and Lindisfarne converted 144,000 to Bible Christianity which celebrated the Saturday Sabbath, sunset to sunset; Passover on the 14th of Nisan; avoided unclean meats; no celibacy of clergy; and was Arian (anti-Trinitarian). But the synod decided to follow the practice of Rome (SUN'S Scorpio sting), essentially the European mainstream. As a result, many Irish (Scot) clergy left Northumbria and returned to Ireland. By 716 All Columban/Celtic centres had conformed. In 668, Pope Vitalian chose Theodore, a Greek-speaker from Tarsus as archbishop of Canterbury. Although elderly, Theodore was in office for 22 years, and did much to strengthen English Roman Catholicism. He made Canterbury a major centre of learning.
In 682 (moon in Taurus): In 682 the West Saxons drove the British of Dumnonia as far as the Sea (possibly around Bideford) (FULL MOON in Taurus).681: Benedict Biscop, a native Anglo-saxon, founds the monastery of Jarrow in Northumbria 685: king Ine of Wessex conquers Sussex, Devon and Cornwall 685: Ecgfrith of Northumbria is killed and his forces are expelled from Scotland by Picts of King Bruide at Battle of Dunnichen.
Adding 360 degrees to 337, brings us to 697 (sun in Sagittarius) when these pagan Israelites were made Roman Catholic with a criss-crossing 12-pointed "SUN-Seal" of baptized pagan SUN-worship, and 144,000 were MOON-sealed with the Holy Spirit. Theodore appointed bishops all over England and a great number of churches and cathedrals were built throughout the land. On his death in 690 A.D., Theodore left behind a well-organised SUNday-keeping church in almost all of Britain typified by Sagittarius (secular armies supporting Romanism). Now 337 A.D. + 360 (30 x 12) = 697 showing that Britain was fully SUN-sealed (inhabited by Catholic 12-tribed Israelites), with 144,000 MOON-sealed (true Bible-believers dwelling mainly in N. Scotland -- WHITEHORN or IONA), by 697 A.D. It is very likely that Eadfrith produced the Lindisfarne Gospels (Matthew, Mark, Luke and John in Gaelic) prior to 698 in order to commemorate the elevation of Cuthbert's relics in that year, which is also thought to have been the occasion for which the St Cuthbert Gospel was produced.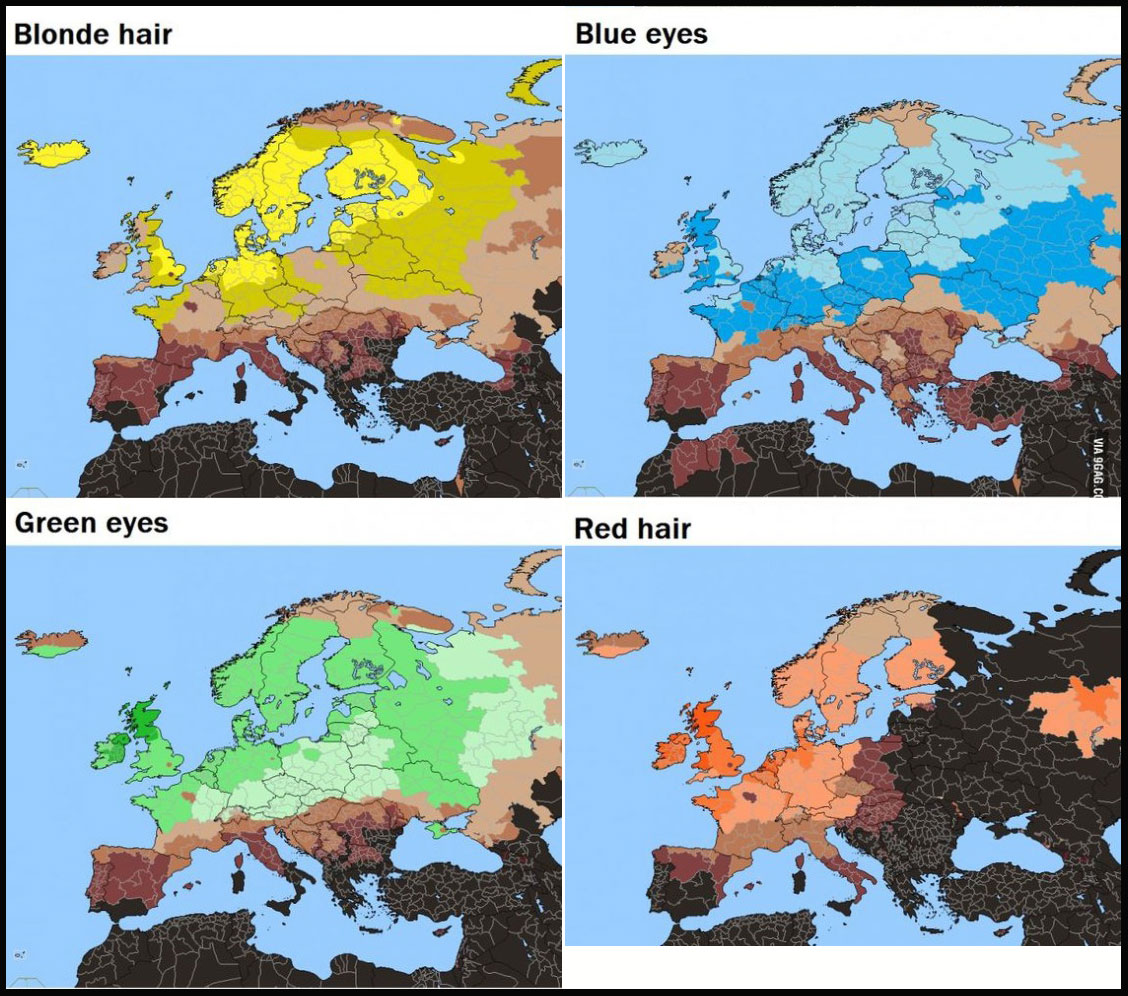 Just as Israelites fled from the Roman Empire to Britain prior to the Roman Empire breaking apart, so perhaps there will be an end-time parallel. Americans may emigrate from the U.S. to Canada prior to the U.S. breaking apart. There are numerous parallels to Britain in British Columbia: Union Jack; Madame Tussaud's Wax Museum; double-decker buses; Miniature World; Royal Guards; island ferries to Washington's coast; Columbia. Washington State has many parallels with France and Holland: Normandy Park; Andover; Dutch Lynden; Statue of Liberty in W. Seattle; Olympics; Columbia Center [Coulomb Stadium in France]; etc. Just as Vortigern invited Jutes into Britain, Canada may invite Americans into Canada. "Come out of her (U.S.), my people, that ye be not partakers of her sins, and that ye receive not of her plagues" (Rev. 18:4).
A mass migration (or Rapture) could be caused by any of the following plagues: 1. GMO crops, 2. Smart meters emitting unhealthy microwaves 3. Fukushima Radiation in air, water and food. 4. Corexit poison used in Gulf oil spill. 5. Cell phone towers causing leukemia. 6. Petro-dollar hyperinflation coming soon. 7. An EMP fries the electric grid causing nuclear power plants to overheat and melt down across the U.S. 8. A pole shift could lower the magnetic shield allowing micro-waves and UVA, UVB and UVC to penetrate the surface of the earth with much greater intensity. "As it was in the days of Noah, so shall it be in the days of the Son of man" (Luke 17:26-27). The 144,000 Bible-followers will be SEALED with the Holy Spirit -- parallelling Noah's ark, SEALED with pitch, preserving life.
WHITEHORSE, Yukon, north of British Columbia, may be the place of safety for Christians just as the missionary Ninian established the church Candida Casa at WHITEHORN in Galloway Scotland in 350 A.D., in the north of Britain. "Except those days should be shortened, there should no flesh be saved" (Mt. 24:22). "The thing that hath been, it is that which shall be; and that which is done, is that which shall be done" (Eccl. 1:9). God says, "I change not" (Mal. 3:6). He is "the same yesterday, today and forever" (Heb. 13:8). Those planning to move to British Columbia should be aware that B.C. now has installed smart meters which emit unhealthy microwaves; furthermore, B.C. bans all words and images "likely to expose a person ... to hatred or contempt" "because of race, religion, age, disability, sex, marital status or sexual orientation." But the accused is not guilty if his words are true or a sincere belief based on Scripture (CCC 319).